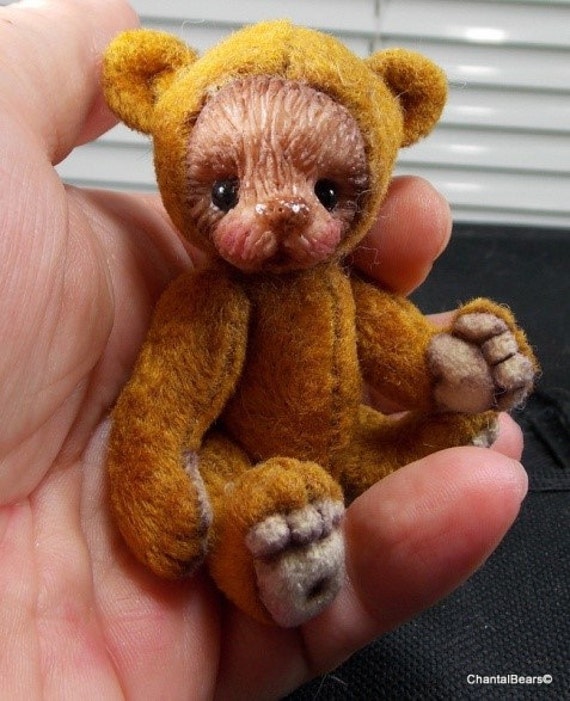 I have something new in my store, a teddy bear pattern, yes, but in fabric.
I wrote the pattern with the help of my dear friend Liz Walker, one year ago.
I would like to make the same insertion than I made for a crochet teddy bear, but into a fabric, without using glue.
Here is the link for the pattern,
https://www.etsy.com/ca/listing/181080379/miniature-shabby-fabric-4-teddy-bear?ref=sr_gallery_4&ga_search_query=Chantal+Bears&ga_ship_to=CA&ga_search_type=all&ga_view_type=gallery
The pattern contains 12 pages with full instructions, pictures for the step by step instructions.
Thank you my sweet Liz who made it happened.